I'm a singer/songwriter pianist originally from New York and now settled in the magical greening hills of the Fells in the New York City area. Currently I am working in collaboration with long-time friend Mike Fazio on our release "Silence, A Fable." I've also completed writing a very special full length album. Advice From A Caterpillar is about my journey through the looking glass, finding myself and promises to be a very unique album.
My work has been categorized as gothic/ethereal, melodramatic pop and heavenly voices, although I particularly love that the wonderful writer/reviewer Craig Gidney referred to my music as esoteric pop.

Although it is often assumed that I am a classically trained pianist, I am completely self taught, discovering that I could write little progressions on the piano at age 8. Listeners often say that my intuitive control of the piano is striking, that I possess a dynamically ethereal vocal range, and that there is a unique depth to my songwriting. I am honored that my music is frequently compared to Kate Bush, Harold Budd and Laura Nyro. My most vivid musical inspirations come from growing up in a very artistic, theatrical home listening to everything from show tunes to opera to the iconic singer/songwriter Cat Stevens whose stirring, fluid chord changes and magnificent orchestrations moved me. Part of the essence of my instinctive emotionally visceral theatrical style may be attributed to my Gypsy lineage, which is perhaps why I started to play the concertina recently. I don't consider myself a musical story teller, but rather more of a revelatory and referential songwriter.

The international label Kalinkaland Records released my album Island worldwide in July 2005. Island is now being distributed as well worldwide! The album is also available in the U.S. by Sam Rosenthal's Projekt Records. Island features the incredible work of avant-garde cellist Matt Turner, and my long time friend and drummer/percussionist Linda Mackley.

Since Island's release I've contributed music to numerous independent projects. I have two songs featured in Steve Balderson's provocative indie film Watch Out, adapted from Joseph Suglia's best selling novel, was released in November 2008; "I am lovely" which I wrote specifically for the movie and "If Not." Watch Out has garnered much critical acclaim in select previews worldwide and promises to be one of the most memorable cult films of our time. In addition, I contributed a stark piano score to CUT: Teens and Self Injury, a documentary by filmmaker/musician Wendy Schneider. The documentary features Shirley Manson of Garbage and Tiffany Arbuckle Lee of Plumb. I also contributed a track "Siren Lotus" to the 17 Pygmies album 13 Blackbirds/13 Lotus released in 2006. My contribution earned praise from Brainwashed's John Whitney; "Jo's sparse piano version of Lotus is probably the most striking!"

I also contributed to Lightwerx, a tribute DVD to Georges Méliès, recently released by the Trakwerx Collective. The DVD is a spectacular collaboration of various artists interpreting the great film work of Méliès, and opens with my piece "Summoning" scoring the film "The Conjuror". [L'Impressionniste Fin De Siecle.] I was also included in renowned music critic Mick Mercer's 2008 book Music to Die For on notable international gothic artists.

Fools and Orphans, my second 2009 release on Kalinkaland Records is being distributed again through Projekt Records in the US. While Kalinkaland's release is a gothic European version in the wonderful style of 4AD, I released my own limited artist's version of the album in 2008. My personal version (available through ephemera and itunes) has a very warm and richly intimate stage orchestral vibe reminiscent of the 1970s singer/songwriter sensibility. Fools and Orphans also features a guest vocal appearance by Hannah Fury on "The Habits of Shadows," as well as the extraordinary work of musicians Linda Mackley on timpani and percussion, Stephanie Rearick on trumpet, Mark Urness on bowed upright bass, and once again the incredible Matt Turner on cello. I consider Fools and Orphans my best work to date and it features some of my most substantively poetic lyrics, and my concertina Ruby (I name everything) appears on the track "Of Love and Ether." My artist's limited release of Fools and Orphans is available exclusively through Ephemera. Fools and Orphans has received incredible reviews and is in constant rotation at various radio stations world wide. The album has nearly a quarter of a million plays on Spotify. Also getting a lot of press are my two lo-fi neo-classical releases The Amber Sessions and The Last Drive In which are also available exclusively through Ephemera.

I released my retrospective album Hunting Down The Ceremony in February 2010 through my label Ephemera. The album was mastered in the Barn with Tom Blain. This double album is a collection of various songs that have been scattered to the winds. Volume One ~ The Hidden Voice and Volume Two ~ The Mirror Image. These are songs that have either appeared on compilations, in film, or never saw the light of day, having not made it onto feature albums or are now out of print from my days with FaithStrange. I've pulled all these works together into one project highlighting my very strong singer/songwriter roots.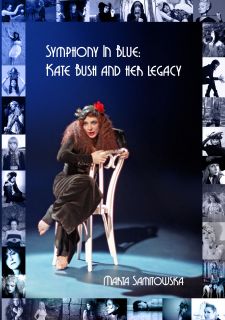 I am featured in the book Symphony in Blue: Kate Bush and her Legacy by Marta Samitowska. The book features interviews with more than 60 artists--including Heather Nova-- from different music genres, different backgrounds and countries. All the interviews were conducted especially for this project and have never been published before anywhere else. Kate herself endorses the book and it is featured on her official website.

I re-issued The Unreachable Sky as a full instrumental album through Ephemera, in May 2010. I recently edited and released a music video of the live performance of Mothlight with Matt Turner on Cello, recorded at Butch Vig's historic Smart Studio.

Recently, I worked with Mark Sheppard on an EP called 'Etherea' which Mark has produced, remixed, and mastered to recreate a few of my songs as ethereal magic. The EP also includes a cover of Todd Rundgren's "Hello It's Me." Together, Mark and I call our project The Magus and the Maiden Crone.

"Jo Gabriel is a woman full of contrasts: "tough and strong" her appearance seems "so delicate and sensitive" both are true of her essence and the "visual impact" of her new album Island. Jo's voice is the strongest instrument, which she uses in a manner actually like the voice of the universe. But it is a universal language that Jo Gabriel uses to perfection and which dominates Island." Island is "by far one of the most beautiful albums of the year." -- Orkus Magazine -review by Doreen Krase
"New York native Jo Gabriel produces dark, moody and mystical songs pulsating with brilliant harmonies and full of rough edges. For fans of romantic wave-pop, paired with piano - "Island" reminds of 4AD's This Mortal Coil with its innate sense of strength and warmth." -- Darklight Nocturnal Entertainment review of Island

"It is first Jo's voice that drives shivers through you. She's like the musical miracle of Kate Bush, or Tori Amos. Her piano is dreamy and opulent and always in harmony. A touch of Romantic Dark Wave that strokes the soul." -- Amboss Magazine review of Island

"Fools and Orphans is a beautiful album, as fine as the finest Abyssinian – go explore and lose yourself in it, go and treat yourself. She's from New York, she's like that person you find singing in secret in an old dusty theatre when she thinks no one is listening and this is why we do this Organ thing, this sets things of fire and makes me feel... this is a wonderful album." -- Organ Magazine~ review excerpt Fools and Orphans~

"Hearing something of a modern classical bent twisted into arresting, imaginative shapes is a fascinating experience. So this is no barren exercise, but a starkly ethereal one." -- Mick Mercer review excerpt~ The Last Drive In
"Jo enthralls me with her unusual delivery of language, compressing or mutating phrases to track against the music, creating its own instrument" "Fools and Orphans draws away from traditional arrangements to let the songs breathe, and in doing so allows Jo to continue distinguishing herself from the current '..and piano' crowd." -- Ninthspace review excerpts of Fools and Orphans
Blessings~ Joey